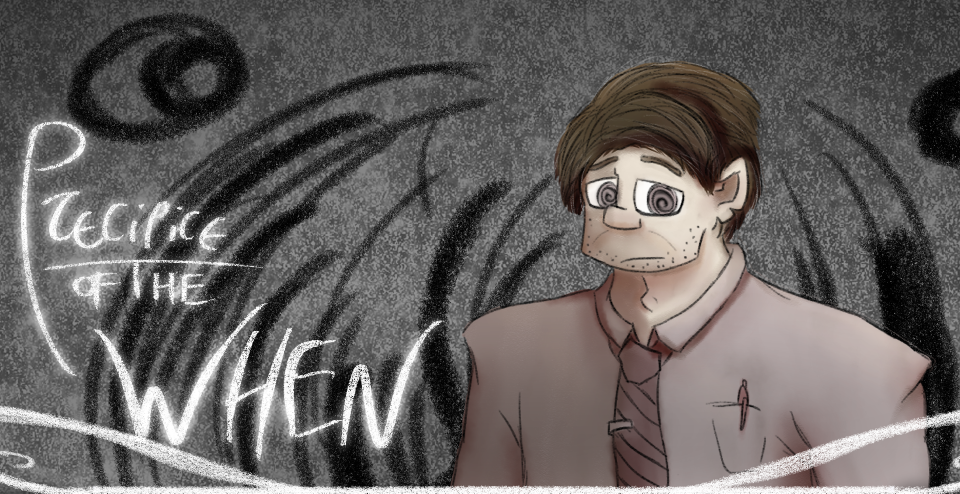 Precipice of the When
The new demo version is here, with a new chapter, a lot of improvements and some added core systems. The next two versions will also be free demo versions, expanding upon the game's core systems as well as providing a larger introduction to the story. I'm looking into kickstarter or something similar before solidifying the rest of the roadmap.
Added Features in version 0.2
Second part of the prologue introducing the basic gameplay elements. It's fairly short but should give an idea of what the rest of the game will play like.
Use the mouse to navigate and interact with the environment. Gather clues about the story by inspecting objects and reading the characters' commentary. Use the inventory and notes to inspect objects and knowledge you've picked up.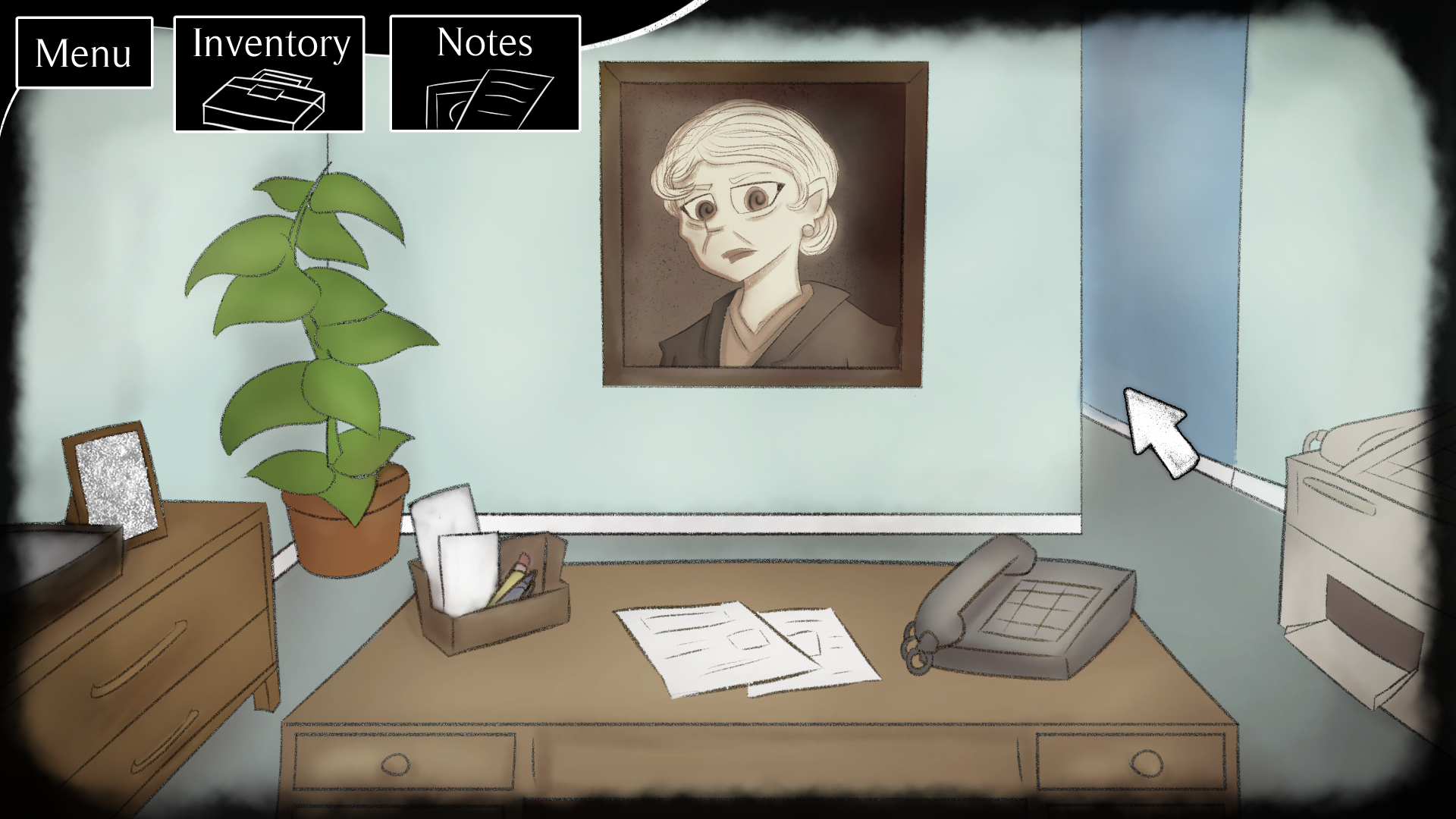 A chapter select screen has been added. Here you will be able to navigate the story freely. Unlock chapters by meeting the correct conditions, and keep track of what reality you have stumbled upon. Currently, two chapters are available.
A cheat screen has been added. Here, you can unlock chapters manually, to avoid needing to replay chapters you have played in earlier versions or on another device.
If you have played through demo 0.1 and don't feel like replaying the first chapter, you can use this feature to skip straight to chapter 2!
You can also manually reset your data if you wish.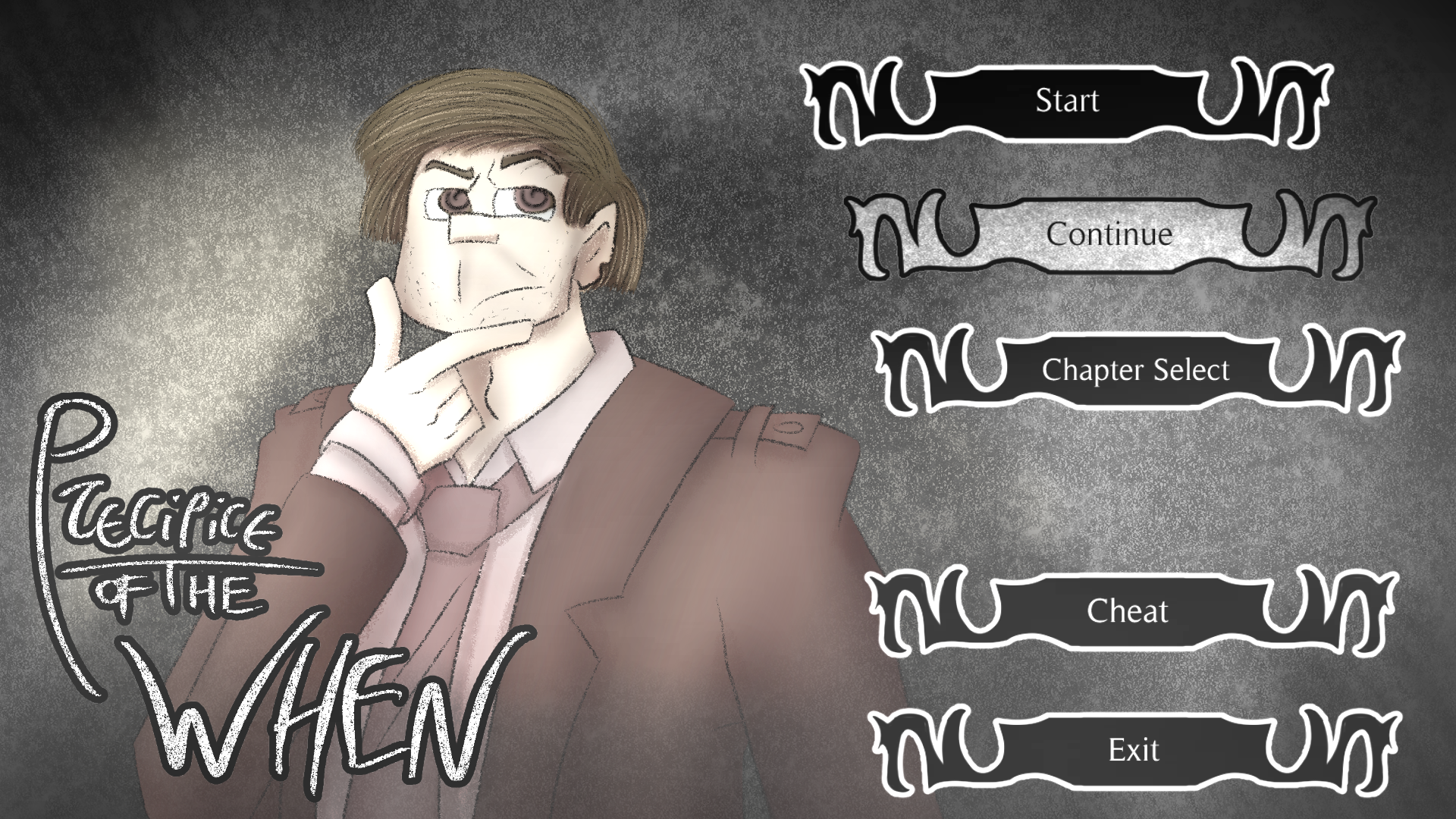 I wasn't entirely content with the title menu in demo 0.1, so I remade it with new art. Since I couldn't rely on a simple image map as with the previous version, I also had to reconsider the code and structure.
The new menu features 4 new pieces of character art. At least 2 more will be added with the Gallery and Settings buttons. The Gallery will be represented by our second protagonist, Hanneke.
Version 0.3 and 0.4 are the last *planned* demo versions.
When these versions are complete, most of the game's core features should be introduced, and I will continue to create the official version, for which I would like to set up a crowdfunding campaign.
Features planned for 0.3/0.4
The first chapter of Case 1, with spooky vibes
(tentative) The second chapter of Case 1, in multiple story branches
Art Gallery that displays unlocked artwork
Audio gallery that collects unlocked sounds, as well as pronunciations for the names of
characters and locations.
A functional Settings menu that allows you to adjust volumes and text speed
Revisions for the UI
Collectible card gallery featuring cards that are unlocked by making certain decisions and
Interacting with environments in the game. Collecting full sets will unlock small bonus chapters
A minimum of 1 collectible card set with bonus chapter
More art
More story
More music
Features planned for the full game

Visual Novel story alternated with exploration segments (loosely inspired by Phoenix Wright)
Mysteries and puzzles for the player to solve, and interesting locations to explore -Lots of characters to interact with, and to decide the fate of
A branching story with meaningful choices, spanning across 1-5 'cases'
A bunch of fun extras
Thank you for reading! I am very excited to work on this project, and bring these ideas out there. If you have interest in the project, please give the demo a try! Donations would be a huge help, and recommending people to check it out would also make a considerable difference.
Files
Precipice of the When.zip - Demo Version 0.2
263 MB
38 days ago
Get Precipice of the When